Farrell Auction
and Real Estate
P.O. Box 190
Milbank, South Dakota 57252
Phone: 605-432-5285
Email: farrell@tnics.com
---

Farrell Auction is a three generation family business. Started by William "Bill" Farrell in 1930, today it's run by Jim, Steve and Paul Farrell, son and grandsons to Bill. Jim joined his father in the business in 1950 and brought along his own sons in 1990. To date, Farrell Auction has conducted over 10,000 auctions.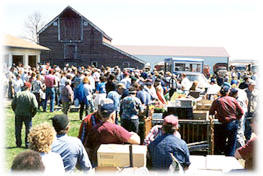 Farrell Auction is a premiere auction company dealing in farm machinery, antique, land, household and all other types of auctions. We cover alot of ground as we are licensed, bonded and insured in South Dakota, North Dakota and Minnesota. With our computerized mailing lists we can accommodate buyers and sellers with special interests, ensuring you a great auction.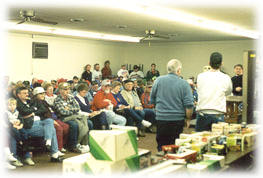 You can choose to have the auction on your site, from set-up to clean up we'll handle it all for you. Or if it's more suitable, we can hold it at one of our two indoor auction centers. These buildings offer indoor seating, heating, air conditioning and a lunch counter, creating a comfortable environment for all auction attendees. Whether it's on your site or ours, after the last item is sold, we'll stick around and do the clean up too!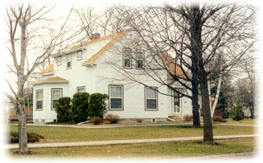 Starting in 1991, we added the Real Estate side to our business. Buying and selling properties seemed a natural progression for us. We've sold hundreds of properties over the years and enjoy finding new homes for families, business opportunities for the community, lake properties for retirees and more.
Whether you're re-locating, moving to a larger home, or need to liquidate, look to the office where buyers and sellers make their first stop, Farrell Auction and Real Estate.