Award Winning Sales Professional with 29 Years Experience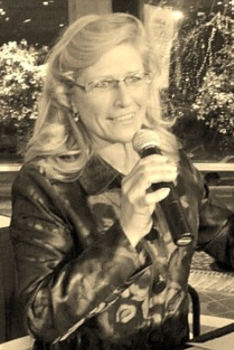 Twin Pines Auction Service
Lee Ann Vande Kamp
PO Box 152
Forest Lake, MN 55025
Phone 651-600-0535
twinpinesauction@gmail.com
www.twinpinesauction.com
• Live & Online Auctions
• Commercial & Business Assets & Surplus Inventory
• RV, Marine & Boats, Power Sports Equipment
• Benefit Fundraising
• Estate Sales
• Farm & Home
• Personal Property Appraisals
References Available
Consulting, Sales & Marketing
• Excellent Customer Service is our #1 goal. We combine extensive work experience in the auction industry with a commitment to high performance, reliability and fairness.
• Performance is a top priority in our approach to ensure the maximum benefit for our clients. Incorporating attention to detail and current technology with an enthusiastic and motivated work ethic, we strive to make the auction process more exciting and profitable for buyers & sellers.
• We offer solutions to the wide variety of needs a seller may have. Through personalized care, successful procedures and professional practices we evaluate each situation and provide options that respond to each specific auction.
• A successful marketing strategy which includes a high impact targeted plan, ensures the right buyers are reached and they can bid with confidence knowing items are honestly represented. Competitive bidding establishes the true market value.
Twin Pines Auction Service Offers:
• Live and On Line Auction Solutions
• Selling Estate Property, Commercial and Business Equipment and Surplus Inventory
• Manufacturing and Construction Equipment
• RV, Marine and Power Sports Equipment, Vehicles and Trailers
• Specialty and Charitable Fundraising Events Auctioneer / Emcee
In today's fast paced, quickly changing global economy it is crucial to select a leading professional when selling your property. Twin Pines Auction Service would welcome the opportunity to visit with you about the services we offer.
Call Lee Ann Today at 651-600-0535
Lee Ann Accepting the Minnesota
State Chapter NWTF Hall of Fame
2012 Auctioneer of the Year

Active Member of MSAA, WAA and
National Auctioneers Association

MN License #30-70 &
Wisconsin Registered
Auctioneer License #1363-052